Hi, I have been having problems with gimp lately. I have unistalled it all twice and reinstalled and am still having crashing issues.
I used to be able to open a picture to edit, then after a while it would crash.
Now I can't even open a picture, I am just getting the screens down below: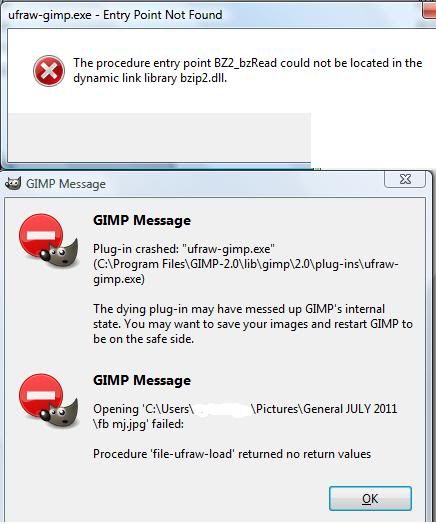 I am on Windows Vista. And the gimp I have installed is the 2.6 off the download button off this page:
I haven't downloaded any extras like brushes or anything, just the main download off the gimp site. Any help will be great as I have no clue whats wrong.
Thanks.