You have to use the "Tool Options" dialog box (In Gimp: Windows > Dockable dialogs > Tool Options)
This dialog will change depending on the tool you're currently using. When you select the Text tool for example, you can set spacing, size, font, color etc there.
Maybe that dialog is already opened somewhere, it looks like this: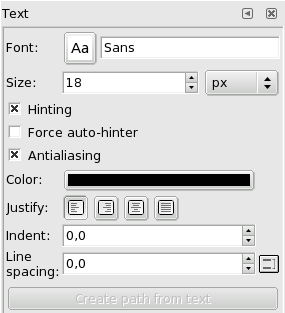 Hope this helped.